Make a difference,
Heart Heroes
The Heart Heroes program was created to celebrate all the children who show us how to be true heroes through their struggles with pediatric Cardiac Disease.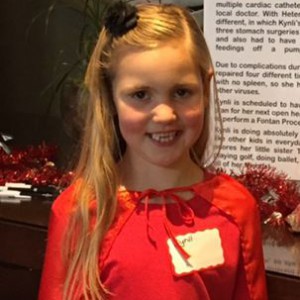 >
Kinli
Kynli was born with a unique heart condition where she has a single ventricle and a single atrium with a hole in the septum. Due to this, she has had three open-heart surgeries at Oakland and Stanford Children's Hospitals in California. Kynli's first heart surgery was a Bidirectional Glenn procedure, the second was to repair her right pulmonary vein, and the third was the Fontan Procedure. She has had multiple cardiac catheterization procedures and echocardiograms by Dr. Womack locally. In addition to her cardiac concerns, she also has Heterotaxy Syndrome. She has had three stomach surgeries to help assist with the mal-rotation of her stomach. Due to complications during other procedures, she has needed her vocal cords repaired four different times. Kynli is also asplenia, meaning that she was born with no spleen, so she has a tough time fighting common colds, flu's and other viruses.
Kynli is a true Heart Hero and has been through more than most of us will go through in our entire lives. If you didn't see the scars on her chest, chances are that you would never know they were there.
Kynli is doing absolutely amazing! She is a healthy 7 year old in 2nd grade thriving just like other kids in everyday activities. She is so full of life and absolutely adores her little sister Taylin. She loves playing golf, which is her favorite sport, along with softball and swimming and spending time with her family, friends and cousins.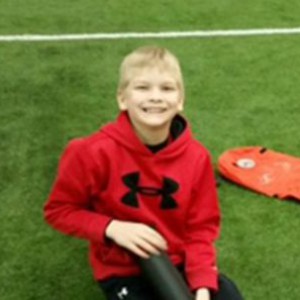 >
Cody
Cody is not your average heart hero, not that any of them are.  He wasn't born with a Congenital Heart Disease and he doesn't have a heart defect.  However, what makes him a heart hero is the passion and desire he has to help others by teaching and speaking about CPR.  At the age of five a bystander performed CPR on Cody and brought him back to life after being found at the bottom of a swimming pool.  Since that time he has taken his opportunity very seriously to educate and speak about the importance of CPR and being a part of fundraisers and events to bring awareness to CPR and heart related diseases and defects.  He is now a 12 year-old energetic and active boy.  He loves and competes in Jiu-Jitsui, has a heart of cold for others, and loves to volunteer for the Jayden Deluca Foundation and American Heart Association.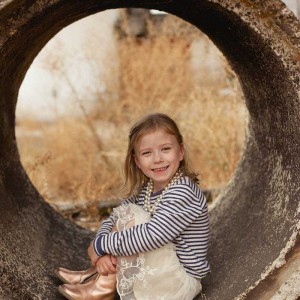 >
Mia
"Mighty Mia"' will be celebrating her fifth birthday soon. Doctors told us when I was pregnant that she wouldn't make it through her delivery into the world. Then we were told it would take some kind of miracle for her to see her first birthday. And that more than 95% of children with her similar diagnosis never make it to age five. But here she is. About to turn five years old. And living a life we were too afraid at one time to dream possible.
Mia, much like Jayden Deluca, was born with Heterotaxy Syndrome. It is a combination of the most complicated genetic heart defects, along with a myriad of other anomalies of her organs. Mia has fought through three major open heart surgeries, and numerous additional surgeries and procedures to address her very complicated anatomy. She spent most of her first year of life in an ICU on a ventilator and fighting for her life. When she finally came home, she was on oxygen 24 hours a day, took more than 15 round-the-clock medications and IV treatments and was fed through a tube. Mia has no natural heart beat and relies 100% on her pacemaker. There is no permanent cure. Her fight is not over.
But if you were to meet Mia today, you wouldn't have the slightest inclination of all she has endured. She sailed through her recovery and therapies and now takes zero regular medications, no longer has a feeding tube and her only current intervention is her pacemaker that keeps her heart beating. She is, as we call her, our "spicy meatball." Ever brave and daring, she enjoys gymnastics, ballet, playing soccer and entertaining her friends and family with her quick wit. And so far shows no signs of struggling to keep up with her peers or her heart-healthy big sister. She wakes every morning with a smile, excited to take on a new day. She attends preschool where her favorite subjects are recess, singing and feeding the classroom bunny. She is artistic and imaginative and we are blessed to be able to live in her largely imaginary world…where she is often a mommy busy raising her babies, a decorator rearranging our home, or a marine biologist tending to dolphins in her make-shift aquarium.
She is the joy in her parents and big sister's lives and we are so incredibly grateful and cognizant of how blessed we are to still have her here with us. It is truly a miracle…medical and otherwise. We just pray that when the time comes for her next surgery or procedure, there is an answer. Thank you for supporting the Jayden DeLuca Foundation in their efforts to raise awareness for their daughter and children like Mia and their continuous effort to raise funding for a cure.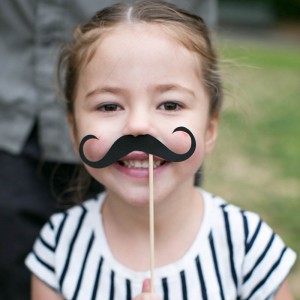 >
Gracen
Gracen is 4 and half years old. She just became a big sister a few months ago when we finally accomplished our dream of adopting. She is so great with her sister who is 20 months old. She looks out for her and loves to play with her. But don't be fooled! She also can be a jealous sis! I call her my Sunshine Girl because she IS my Sunshine. I can't wait for her to get up in the morning because she lights up my whole world. We play the, "Do you know how much I love you game?" It starts by saying how much we love each other back and forth. She usually ends by saying "I love you like the stars in the sky." She is so sweet and shy but can be pretty stubborn. She often says something like, "I like that cat," but it was really a dog. So you correct her by saying, "No, that was a dog." Her response is, "A cat-dog." I love how that shows her heart! She is being stubborn and holding her ground but being sweet by not arguing with you. She is a bit of a chicken when it comes to new experiences. She is not a jump in blind, easy-going kid. I don't know if this is because of everything she went through as a baby or it would have been her personality regardless. So far we have dabbled in a bunch of activities but none have caught her attention for long. Soccer, dance, swimming… She loves watching TV, going to the park, "reading" books and having them read to her, and spending time with her cousins. She is also super imaginative. She can, and will, make up stories about anything and play for hours by herself in her own make-believe land. She is often a kitty, a horse or unicorn, a super hero, or a mama or princess. Today was mostly a princess while I got to be the Queen. I believe she named herself Princess Booba.
We found out about Gracen's condition while I was pregnant. Instead of having the fun 20 week ultrasound where most couple's find out the sex of their baby I found out my baby was seriously ill. Even today remembering how scared my husband and I were makes me a little sick. However, our healthcare team was outstanding. They were so supportive, and honestly, we were seeing specialists about her condition within 24 hours of that first ultrasound. It was determined that her condition was heterotaxy, a spectrum condition. And what areas it affects the most can also be quite different. Some kids will have nothing but heart issues or others nothing but abdominal issues. Gracen has a bit of both. All her internal organs are on the opposite side of the normal placement. She had abdomen surgery at 3 months to remove her appendix and to make sure any malrotation would not affect her later. Our big concern was her heart. Our AMAZING pediatric cardiologist, Dr Womack, was only able to tell us what was really going on after her birth. Her heart sits in her chest on the opposite side of normal person's. What should be the side facing out, is in fact, facing to her back. Then the part that should be the lowest point is tipping out the front of her chest too. Then her heart, in the attempt to correct this abnormal positioning, made her atriums the wrong shape and her valves sit wrong. This left her with a heart in a million. As her cardiac surgeon said. "You will never see another heart like hers but she makes it work." She had her one, and hopefully only, open heart surgery at 6 months. They repaired a large VSD, a moderate ASD and removed her superior vena cava. Leaving blood to flow through a supplemental, extra SVC that had formed. There is no question it saved her life. A hundred years ago my baby would have starved to death, and we would never have known why. (Her eating could not keep up with her heart, she would get exhausted eating even a small amount) Fifty years ago we would have known her heart was the problem but have not been able to repair it. Fifteen years ago the heart/lung bypass machine was not advanced enough and would have destroyed her kidneys during her surgery. It is only today, with all our medical advancements, that my baby could be ok. The words thankful do not even begin to describe how we feel about our girl. She has taught us so much about strength, love and that there is more than the perfect family with perfect, healthy children; a world we knew nothing about until her. We are so blessed we get to spend more time with her. I don't know what we would do without her because, honestly, you can't live without Sunshine.
Nominate a heart hero
If you would like to nominate a Heart Hero please fill out the info below: