Make a difference,
Projects
The JDF was established with the goal of helping other children and their families fight cardiac diseases and offer support and encouragement to all those affected by pediatric heart conditions. The foundation looks to promote awareness of cardiac diseases and to aide in further scientific and medical research of pediatric heart conditions.
In order to fulfill our mission we have partnered with and provide ongoing funding to the following organizations:
Children's Hospital Colorado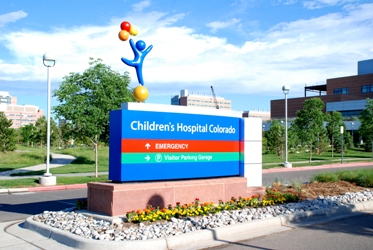 The Jayden DeLuca Foundation is currently working with The Children's Hospital in the Denver, Colorado area.  "One of America's top hospitals for kids" as reported by U.S. News and World Report. They pride themselves in their work with children both in and out of the hospital room.
Learn More
St. Luke's Children's Hospital, Boise, Idaho - The Family Resource Room
On February 27, 2013, The Jayden DeLuca Foundation officially opened The JDF Family Resource Room in St. Luke's Children's Hospital. This place was created as a place for families to go when in the hospital to get a few minutes away, meet with doctors, research news they have just learned, contact family members with medical updates and more.
Learn More